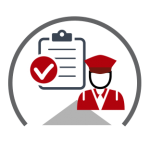 Services
Marine
The company was created to provide cargo claims and nautical surveys and loss prevention, basically dedicated to Insurers and Brokers. After almost 30 years of activities the company has earned a sound reputation of solid professionalism, technical know-how and first-class services to customers.
We offer, among others, the following:
> Damage surveys on a wide range of cargoes and commodities including:
Foodstuffs (fresh, chilled and frozen)
General dry cargoes
Forest products
Iron & steel cargoes
Chemicals (liquid / dry)
Bulk cargoes (cereals, fertilizers, ore, coal etc.)
> H&M surveys
> Non-marine surveys and investigations (theft, fire damage etc.)
> Loss prevention activities including:
Outturn Surveys
Pre-loading, stowage, lashing & securing inspections (incl. heavy lifts)
Risk assessment
Advice on packing, loading and handling
Warehouse inspections
Prevention advice on risk of fire, burglary and flooding
Inspection/damage surveys to containers, trailers, trucks and motor cars Yachting claims
Consultancy services / risk management o 24-hours emergency service
RECOVERIES
Are dealt with by our own specialized Recovery Department, which employs staff with extensive expertise. As and when necessary we can call upon prominent local lawyers with whom we have developed close co-operation to assist in achieving successful recovery results
CLAIMS ADJUSTMENT AND SETTLEMENT
Our experienced claims adjusting staff enjoy good business relationships with the many foreign Underwriters whom we represent and as a result are able to offer a prompt and efficient claims settlement service to local claimants and to assist in resolving any disputes or difficulties that may arise.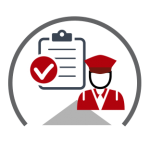 Services
Road, Airfreight, Rail transport
Transport damage: Road transport, airfreight, rail transport
Transport liability claims
Co-ordination and supervision of surveys around the world
Calculation and settling of claims of all natures
Loss Investigation
Loss Prevention
Warehouse damage
Regardless all efforts made on Loss Prevention, a loss or casualty may occur.
Then our team of experienced professional surveyors, can deal with any marine or transport claim or casualty immediately, as:
Non-surveys and investigations (theft, fire damage etc.)
Inspection of packaging techniques and materials
Consequential damage after transport / financial loss
Claims regarding buildings and household contents
Damage to furniture and fittings
Ascertaining insurance values
Organisation of salvage operations and reconditioning procedures
Sales of damaged goods on the salvage market
24-hours emergency service